You have gone through the hassle of pulling the perfect espresso shot. The timing and the temperature were all measured immaculately. Plus, you own an espresso machine and have a fresh supply of coffee beans to make your perfect blend. So, why cheapen the entire espresso experience by serving the brew in a wrong espresso coffee cup?
Decisions to getting a coffee cup tend to be easily underrated, as its sole purpose is just to hold the drink. While that may not be wrong, but having the right espresso coffee cup does still add a lot of depth to your experience in drinking espresso. You might not even realise the difference, but have unknowingly used a better coffee cup that had enhanced the taste of the drink. Here are some factors you should look out for when choosing the right espresso coffee cups.
Coffee Cup Material Matters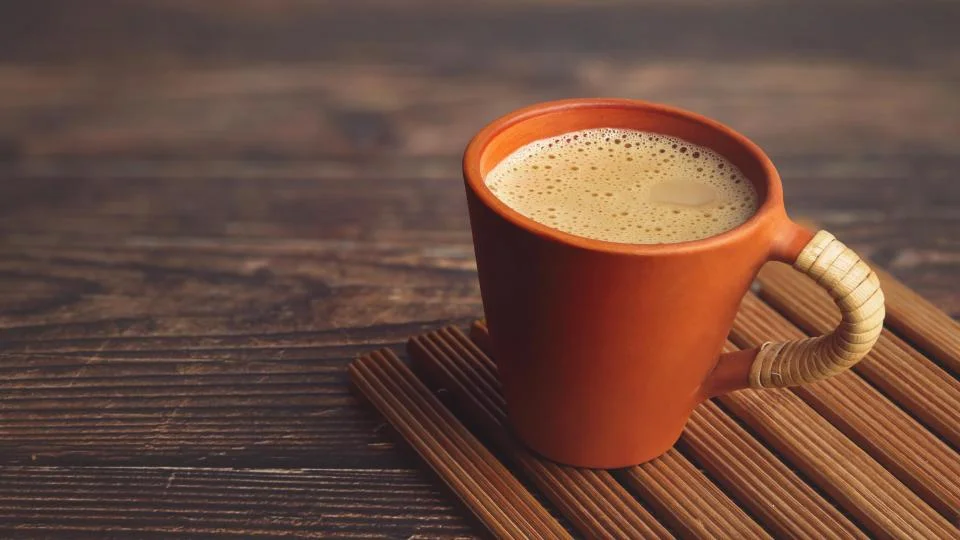 There are many different materials available for Espresso Coffee Cups. Each with their own distinct pros and cons to suit your taste.
The most commonly used material for espresso coffee cups is ceramic, and for a good reason. Ceramic is a rather durable material and is able to retain the coffee's temperature well due to its thick walls. Ceramic also does not react with and alter the taste of your coffee, leaving a nasty aftertaste. Ceramic coffee cups also tend to come in numerous colour options for you to choose from. Ceramic, albeit durable, does not handle drops and knocks well, as it may chip or break from the impact.
Another rather common type of material for espresso coffee cups is glass. Glass has always been an elegant material to hold your beverage and that is also true for coffee. Some cafes and coffee shops serve their espresso in shot glasses. This allows you to see the coffee and the crema really clearly. However, when buying a glass espresso coffee cup, do ensure that it is made of durable glass like Borosilicate Glass so that it can withstand thermal shock and not crack due to the hot liquid. Similar to ceramic, glass coffee cups do not alter the coffee's taste. It also is quite fragile so handle it with care.
Stainless-steel is also another material used for espresso coffee cups. Stainless-steel is durable and shatter-proof, so you have no worries dropping the cup for the clumsy ones. Of course, cleaning up the coffee mess is still a hassle so do be careful. Unfortunately, cheap stainless-steel can react to the hot espresso and add a metallic taste to it.
All of these materials are good options for your espresso coffee cups, and they are all reusable too. Which exact materials suit you depends on what are your main concerns: Aesthetic, heat retention, durability, and so on.
Espresso Cup Rim
There are two aspects to how an espresso cup's rim can elevate your coffee experience: the thickness, and the width of the cup's rim.
A thick rounded rim will allow your lips to sit comfortably on the cup allowing the coffee to flow easily into your mouth. A thin or sharp coffee rim can make it really uncomfortable to drink your espresso. It is also recommended to have a narrower width for your espresso coffee cup's rim. A narrow rim prevents the crema from spreading too thin, and slowly disappearing. For coffee aficionados, the crema is as important as the espresso itself. A narrow rim also means that heat is being lost at a much slower rate as compared to a wider rim. Nobody likes drinking cold and stale espresso to start their day.
Coffee Cup Handle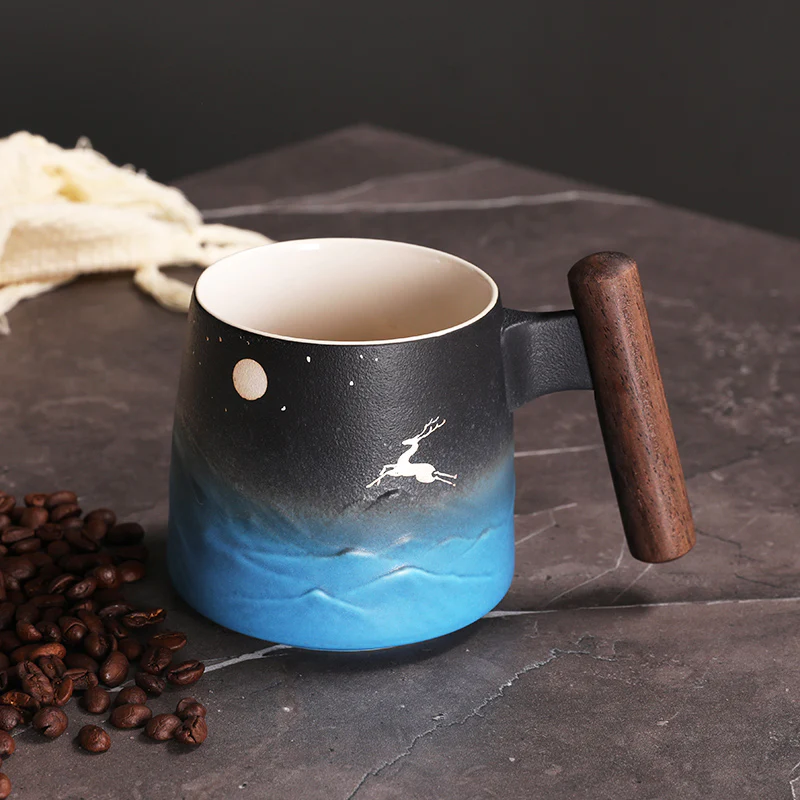 It may not seem like a big deal, but having a handle for your coffee cup does make lifting your coffee a lot easier, especially when your coffee cup has poor insulation. You would not want to scald your hand everytime you reach for a sip, or being unable to hold the cup for more than a few seconds. Whether or not you need a coffee cup handle first boils down to your drinking habits, as different people are used to using the handle, or simply grabbing the cup by the body.
For those that prefer using a coffee cup handle, one thing to keep a lookout for should be a thick and flat handle. A thick handle helps to balance the weight of the espresso cup, so it will not feel like the handle will pop off anytime. A flat handle helps to allow your fingers to rest at the cup without having to feel a painful pressure pressing onto your fingers. The size of the handle should allow your fingers to slip through and grip the cup without difficulty.
Fret not for coffee drinkers who do not use a coffee cup handle, there are also a few ways to hold your cup by the body and yet not burn yourself from the hot espresso. As mentioned earlier, thick ceramic and stainless-steel cups are able to insulate your hand from the heat. Alternatively, you can purchase double-walled glass espresso cups. The double-wall construction helps to retain heat with the inner wall being separated from the outer wall, while keeping the cup cool to touch.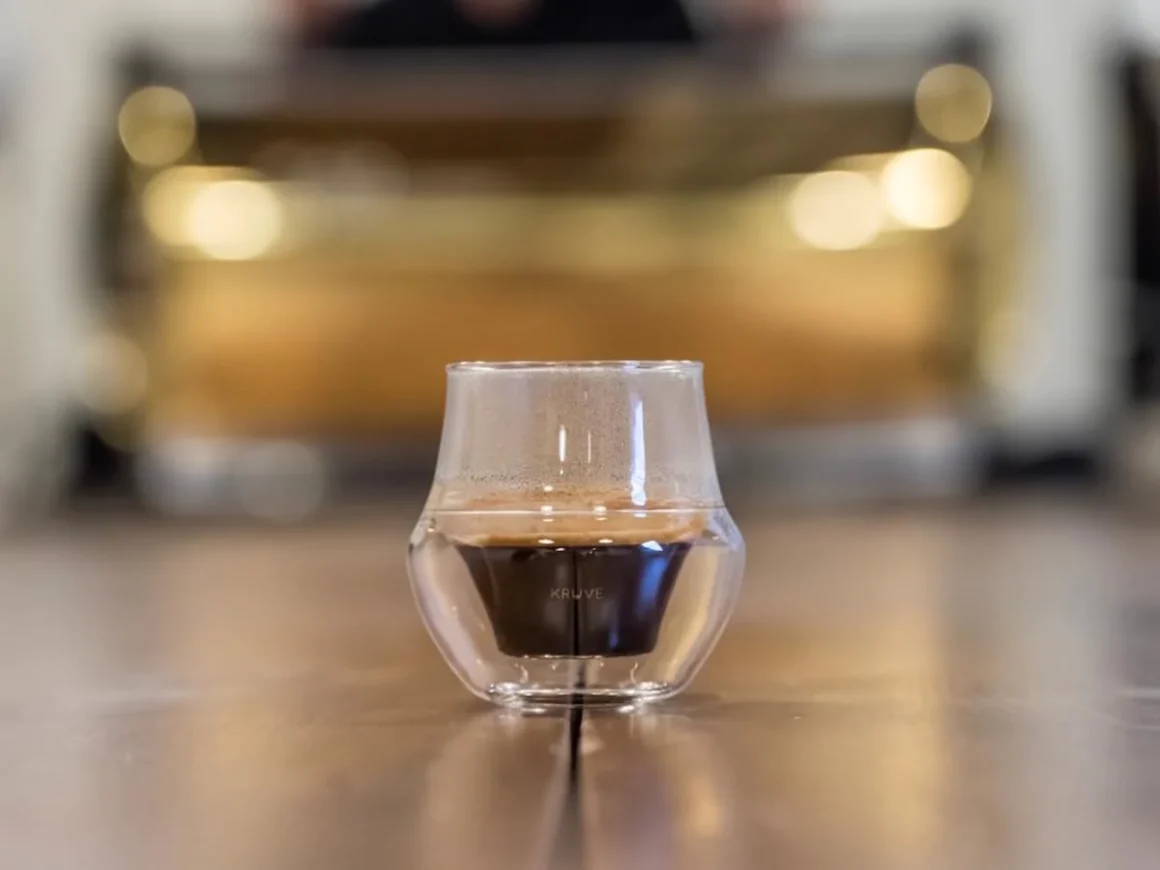 Our Personal Recommendation for Coffee Cups
There are many aspects and factors to look out for when buying an espresso coffee cup, some are based on preference, some are outright the better option. However, one particular espresso coffee cup that manages to get all factors right is the Kruve Propel Espresso Glasses.
The Kruve Propel uses a double-walled construction which as mentioned, helps to retain heat, while keeping the glass cool to touch. It also has a narrow cup rim to accentuate the coffee's crema, as well as helping to trap the coffee's aroma in the glass with its ingenious design. Like a luxury item to show off your love for espresso, it is a really beautiful espresso glass and one that is sure to stand out amongst other espresso coffee cups. Do exercise caution as it is still a fragile espresso glass. And at a heftier price point, you would not want to be dropping this cup.