Hair loss can be an emotionally and psychologically draining experience for many people. It affects both men and women, but it's often seen as a more significant issue for those of us with longer locks.
The emotional toll of hair thinning or baldness can be devastating – from feelings of insecurity to depression. In this article, we will explore the emotional and psychological aspects of hair thinning, offering practical advice on how to cope with the condition positively.
By understanding the emotions behind hair loss, you can gain insight into how to better manage its effects day-to-day and ultimately learn to accept yourself regardless of your appearance.
Understanding the Emotional Impact of Hair Loss
Hair loss is a common experience, but it can be emotionally devastating. It's important to understand the psychological and emotional impact that hair thinning or baldness can have on individuals.
Many people feel embarrassed and ashamed of their appearance, leading to a lack of self-confidence and social anxiety. Others may even become depressed as they come to terms with the reality of losing their hair.
Additionally, some may experience negative emotions such as anger, sadness, and grief when faced with this condition. Understanding these challenges is an essential part of coping with hair loss healthily so that one can move forward feeling empowered rather than defeated by the situation.
Coping with Negative Feelings Associated with Hair Thinning
Coping with negative feelings associated with hair thinning can be difficult. It is normal to experience a range of emotions while dealing with the physical and psychological impacts of hair loss, such as sadness, frustration, anxiety, anger, and self-consciousness.
While these feelings are completely understandable it is important not to let them take over your life. Practicing healthy coping mechanisms like positive self-talk and relaxation techniques can help you constructively manage your emotions. Additionally, seeking professional support or joining an online community where people are discussing similar experiences and offering advice can offer comfort during this challenging time.
Remember that no matter what you are feeling it is ok – there is no right or wrong way to feel about losing your hair!
Strategies for Dealing with Psychological Challenges Due to Hair Loss
Coping with hair loss can be a difficult experience, and it is important to recognize the emotional and psychological aspects of this condition. There are many ways to manage the feelings that come along with thinning or baldness.
Here are some strategies for dealing with the psychological challenges associated with hair loss: 1. Connect With Others – A support system of friends, family members, or other individuals who understand what you're going through can provide comfort during times of stress caused by hair loss.
Seek out people in your life who will listen to how you feel and offer encouragement when needed. 2.
Create a Positive Outlook – Focusing on positive thinking can help reduce levels of anxiety related to hair loss. Take time each day to think about something that makes you happy or grateful, such as an accomplishment or memory from the past week that brought joy into your life – no matter how small – and express gratitude for it every day moving forward! 3.
Practice Self-Care – Taking care of yourself physically, mentally, and emotionally is key when coping with any kind of stressor including alopecia (the medical term for hair loss). Set aside time each day where you focus on activities like yoga, reading a book, listening to music – anything that brings relaxation into your life! Additionally, make sure you\'re eating well-balanced meals and getting plenty of sleep so that your body has enough energy throughout the day.
4. Talk About It – Talking openly about what\'s causing stress in our lives is often one way we find relief from negative emotions associated with tough situations like losing our locks! Find someone trustworthy who will listen without judgment while also offering insight into new perspectives which may provide helpful solutions towards managing distress caused by alopecia-related issues; talking things out could alleviate symptoms caused by anxiety due to this condition more than trying not to talk at all would do!
Conclusion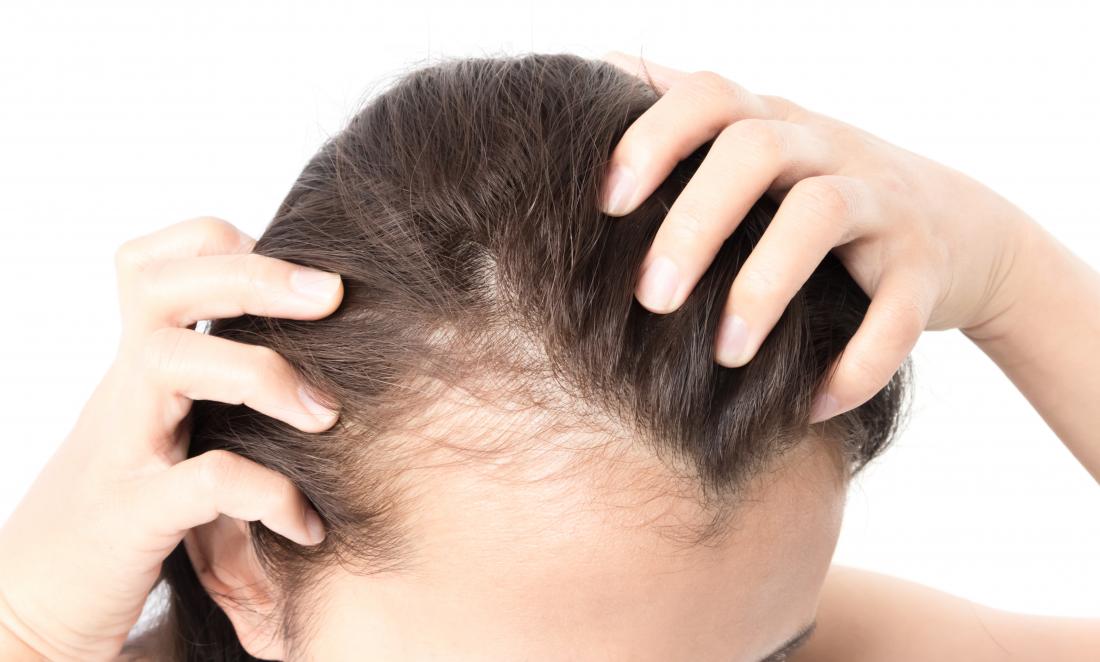 Hair loss can be a difficult experience, both physically and emotionally. It is important to remember that hair thinning can affect people of all ages and genders, and it is not something to be ashamed of.
Coping with the emotional and psychological aspects of hair thinning takes time, as well as patience, understanding, and support from family members or friends. With self-care techniques such as mindfulness practice or talking to a mental health professional about your feelings surrounding hair loss, you can find ways to cope with this condition that are tailored to your individual needs.
No matter what form it takes in your life, there are many strategies available for managing the emotional distress associated with hair loss.